SCROLL DOWN TO READ KEVIN'S JOURNEY...
PAIN RELIEF SHOULDN'T BE MANAGED BY MEDICINE
THE NATURAL OPTION TO RELIEVE YOUR PAIN, RAPID FIRE RELIEF
---
Rapid Fire Relief Wintergreen - A fresh mint-like fragrance accompanies the Wintergreen that was formulated with high-quality Therapeutic Grade Essential Oils. Combined with the relief of muscle aches and joint pain, the proprietary blend of pure therapeutic oils results in a favorite for our customers.
---
Rapid Fire Relief Lemongrass - Formulated with high-quality Therapeutic Grade Essential Oils, the lemongrass formula provides immediate relief to our customer's joint pain or muscle aches. Mixed with a proprietary blend of Wintergreen, Peppermint, USP Grade Menthol, Spearmint, Lemongrass, Camphor, and Fractionated Coconut Oil smells great while providing pain relief. (Image not shown)
---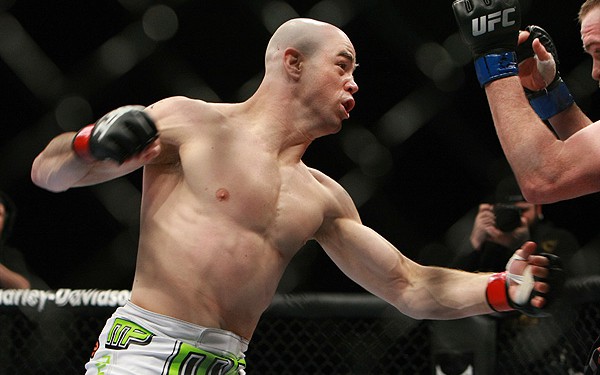 PROFESSIONAL FIGHTING CAREER
THE BEGINNING
---
In 2009, three years into a professional fighting career, I found myself struggling to outrun the damage caused by years of intense training needed to compete in the sport of mixed martial arts (MMA). Pain, inflammation, and arthritis required daily use of prescription NSAIDs and creams. The long hours of training were causing damage to my joints and the use of prescriptions were causing damage to my body. At that time in my career, I wasn't ready to walk away, but, realized quickly a better solution was needed to manage my pain. A special person (my Mom) introduced me to essential oils as a way to manage the joint pain. I was immediately hooked. The feeling of the essential oils was nothing like I had experienced before and my journey to Rapid Fire Relief began.
ESSENTISL OILS RESEARCH
THE JOURNEY
---
Essential oils quickly consumed my free time. I experimented blending different types of oils all while researching the industry, science, and ingredients. My goal was to find a blend that could eliminate the use of the prescriptions. I would go back to the drawing board if a blend didn't work. Finally, after all the research and formulations, I found one that worked for me. One of the common attributes of a fighter is pain. The toll on the body is significant. When I started using my product in the gym and during training, of course, others wanted to know more about it in hopes it would provide them relief.
HITTING THE MARKET
RFR WAS BORN
---
In 2012, Rapid Fire Relief officially hit the market. The response from my customers has been nothing short of amazing. At first my goal was simple, to provide enough relief to eliminate prescription medication. Then, my goal became much larger, to provide anyone with chronic pain a natural path to relief.
ACCESS TO RELIEF
TODAY
---
Rapid Fire Relief is sold in chiropractic offices, massage clinics, physical therapy offices, gyms, and nutrition stores around the United States. My goal is the same as when I started in 2012, to help people find natural relief from pain just as I did several years ago and continue to find natural relief today.